Ise & Kai: Chosen Throne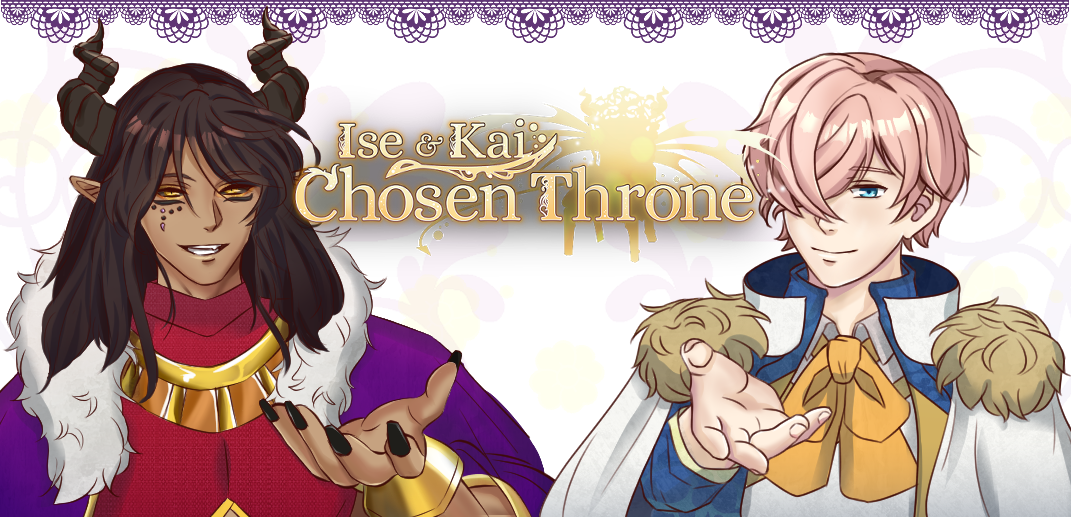 Ise & Kai: Chosen Throne is a Visual Novel / Otome game originally created for Otome Jam 2019! It's a play on the increasingly popular isekai genre.
In this game, the protagonist Seina just wants to enjoy life, yet, she experiences difficulties from an alternate world! Forced to make decisions about her future, what will she prioritize? The human kingdom and its people, exploring the truth of the other side of the realm, or perhaps her own comfort? It's your choice!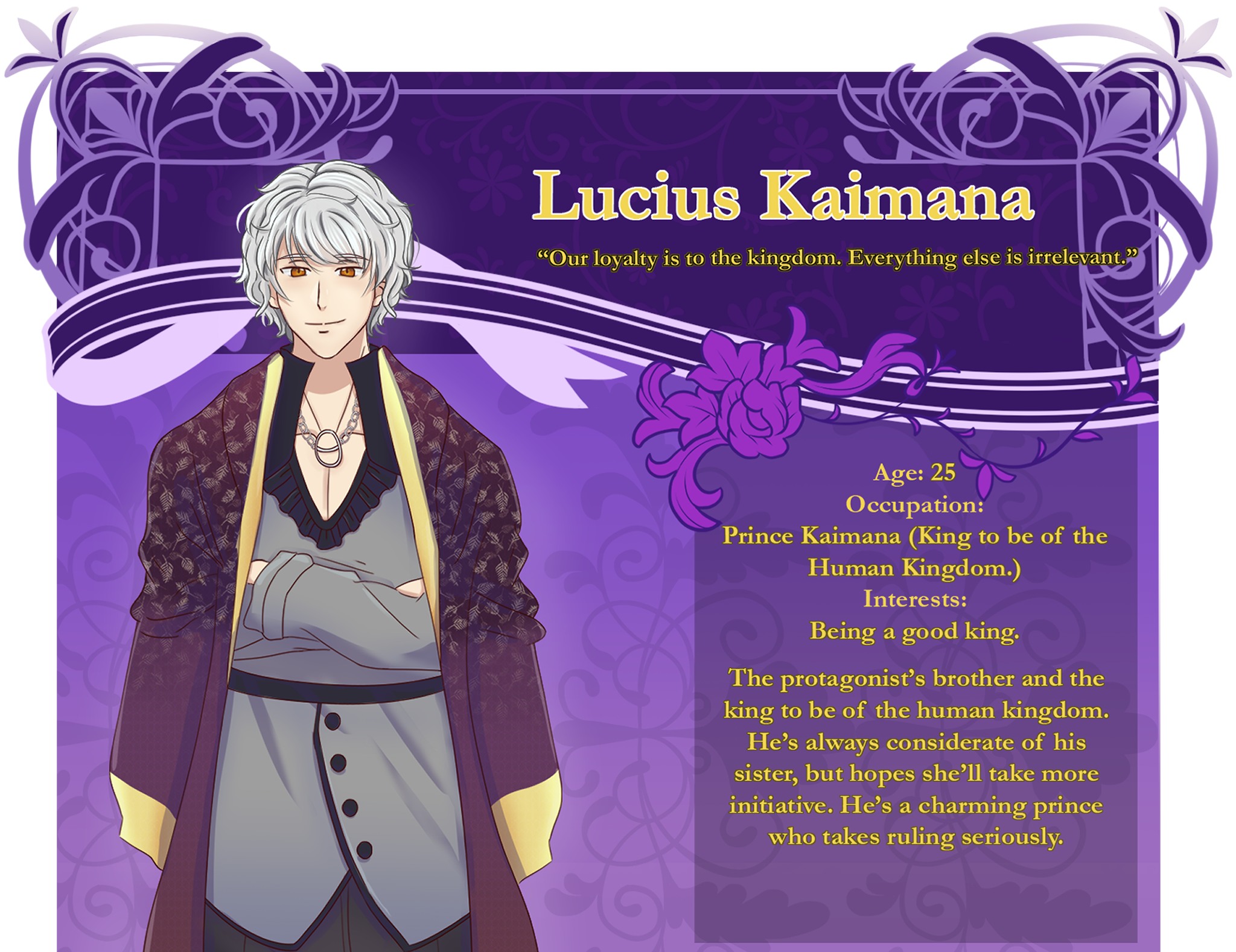 - 23,000+ Words of content!

- 2 Love interests with completely different stories!
- 5 Original Songs!
Content Warning: This game contains mature content that may not be suitable for all audiences, as it includes fictional depictions of violence and suggestive themes.

Huge shout out and many thank yous to the following super talented people who helped bring this project to life!
Primary Music: Tavian St. James over at http://tavianstjames.com/ & https://soundcloud.com/tavianstjames
(Tavian created the 5 amazing original songs for this jam project!)
Supplemental Tracks: Devil Soul over at https://maoudamashii.jokersounds.com/music_song.html
Wingless-Seraph over at https://wingless-seraph.net/en/material-music.html
Backgrounds: Minikle
GUI: ReAlice over at https://lemmasoft.renai.us/forums/viewtopic.php?t=54400
*Note*: This is a demo, and will release another update that'll include CGs at a later date. The complete game is still in development.


We've got other social channels too!

Our survey for the demo is now live! Feel free to leave us some feedback.

Download
Click download now to get access to the following files:
IseKai_Chosen_Throne-2.4-mac.zip
374 MB
IseKai_Chosen_Throne-2.4-pc.zip
392 MB
Comments
Log in with itch.io to leave a comment.
I can't download it on my PC cause it shows "Not available for Windows"
I played the demo and I can't wait to see more!!! You're doing a great job :D
is there a save/load feature? ah, just got to the end, and it's clear there is, but i couldn't figure out how to access it during the game. i remember two instances of misplaced words, but it's an interesting story and i like the characters!
Interesting game, looking forward to see what awaits us in the following chapters (I just gotta say Ceres won me over, bless you for making him)

I'll be on the lookout for updates to the game. Can't wait to play the full release, when I finished the demo all I could think was: "NOOOOOOOOOOOOOO I WANNA PLAY THE REST"

Thank you for sharing this with us!

Im only 20 minutes in and just had to return to comment on how fantastic this is, im immediately smitten with the suspense and already cannot wait to explore this dark and twisted world you are creating <3
love your game!
But i'm wondering if there is a chance that kai gets a route cause i kinda like him hehe XD
also will the MC have a sprite?
No pressure just asking and can't wait for the full release!
Thank you for the wonderful comment! There's currently no planned implementation for Kai's route, but he still plays an important narrative role.

In the next update it will be possible to see MC in CGs!
Cheers!
Looking forward this project!